About Sri Lanka Wood International Expo
Sri Lanka Wood International Expo 2019 - Building a strong foundation for Growth
Wood Industry of Sri Lanka has evolved to greater heights and Sri Lanka ood Expo 2019 will be the industry's key Exhibition, it creates an opportunity for investments, joint ventures, technology and innovation transfers through one platform of worldwide companies of the industry. Sri Lanka Wood Expo plays a prominent role because it has so much to offer. This is confirmed by the extremely positive response elicited from the display of wood materials, wood services and Wood equipment. Sri Lanka Wood Expo is an international exhibition, which showcases products from across the globe. SRI LANKA WOOD EXPO 2019 will deliver unprecedented access to key decision-makers in wood and related industries. The Expo will greatly increase the future business prospects. Wood & Wood Based Industry of Sri Lanka is performing as one of the important manufacturing sector with a wide array of products. The Wood Based Industry has been spread all.
The Sri Lanka Wood Expo 2019 in this aspect turned out to be great success for the exhibitors as well as the visitors. Last year's expo was supported by Ceylon Institute of Builders, Wood Based Industrial Association and many more . The industry benefited with the wide spectrum of networking that the expo offered. Similarly we expact the same from 2019.
The next edition will be from 06th-08th Sept. 2019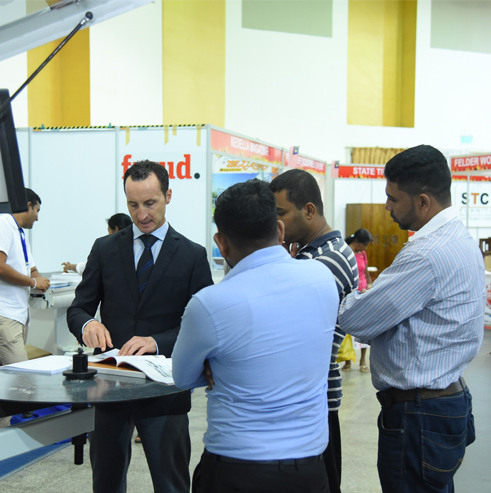 Why Exhibit?
Sri Lanka Wood International Expo 2019 will provide your business with a distinctive platform enabling you to

Increase marketing awareness in one of the fastest expanding construction markets in the region.

Raise your profile in front of budget holders from largest Furniture Manufaturers in Sri Lanka.

Showcased and demonstrate your product or service to a market that is actively sourcing new and innovative products previously unavailable to them.
Generate leads by network with thousands of Architects, Project Managers, Construction Consultants and Procurement Managers.